Early reviews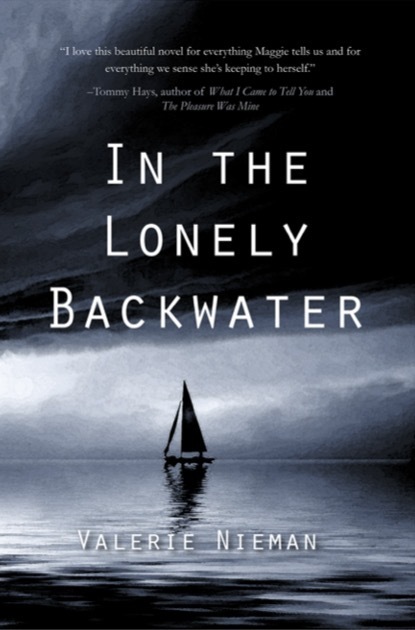 October 5, 2021
One of the exciting things about being an author, also one of the most difficult, is seeking out early cover blurbs and reviews of the new work. After being your own baby for months, years, it's now going out into the world, and you hope people will speak kindly of it.
I've reached out to a number of authors whose work I admire, and have been gratified by their insights into a book that developed, changed, shape-shifted over many years of revision. Here are some of those initial comments:
"Maggie Warshauer, the intelligent, conflicted and often inscrutable narrator of Valerie Nieman's Backwater has, against all odds, managed to carve out a life living on a rundown houseboat with her alcoholic father who she helps with his duties as marina manager. With an absent mother and few friends, Maggie turns to the natural world for solace and constancy. She's most at home sailing her little sailboat, exploring islands and the wildlife she finds there. The marina is a sort of village where everybody knows everybody, and where a murder, like a stone dropped in a pond, sends out unsettling repercussions. Maggie's heightened awareness of this insular world and its occupants gives the novel a powerful grounding as well as deep emotional resonance. I love this beautiful novel for everything Maggie tells us and for everything we sense she's keeping to herself."
--Tommy Hays, author of What I Came to Tell You and The Pleasure Was Mine
"In the Lonely Backwater, by Valerie Nieman, unfolds the story behind a cold-blooded teenage murder in a sleepy marina on a North Carolina lake. Maggie Warshauer is smart, strong, and secretive— a spine tingle of an unreliable narrator. For fans of Where The Crawdads Sing, In the Lonely Backwater offers a darker, richer, twistier ride."
--Ashley Warlick, author of The Arrangement and Seek the Living
"Gripping and graceful in equal measure—charting a community in crisis, friendship and family, and the more complex geographies of the human heart. Maggie Warshauer is quite the character, her story one you won't soon forget."
--Art Taylor, Edgar Award-winning author of The Boy Detective and The Summer of '74
"When Maggie's cousin goes missing after prom night, then turns up dead at the marina where she and her ne'er-do-well father live, Maggie knows something about it but not enough to solve the case, or does she? She's really just trying to survive as a smart and non-gender-performing girl whose mother is AWOL while her father drinks himself to death. To make sense of her world, she classifies: animals, plants, humans. And maybe she spins a yarn or two and escapes to her imagination. In this realist/Gothic hybrid coming-of-age novel, Nieman achieves a suspenseful narrative full of compassion, haunting, and desire, and instruction about the power of storytelling."
--Elaine Neil Orr, author of Swimming Between Worlds
"Valerie Nieman's In the Lonely Backwater is a page-turning psychological thriller."
--Jessica Handler, author, The Magnetic Girl
"In the Lonely Backwater is not only a page-turning thriller but also a complex psychological portrait of a young woman dealing with guilt, betrayal, and secrecy. Equally compelling is Nieman's deep sense of the wonderment of the natural world.
--Dawn Raffel, author of The Strange Case of Dr. Couney