Sir Walter Raleigh Award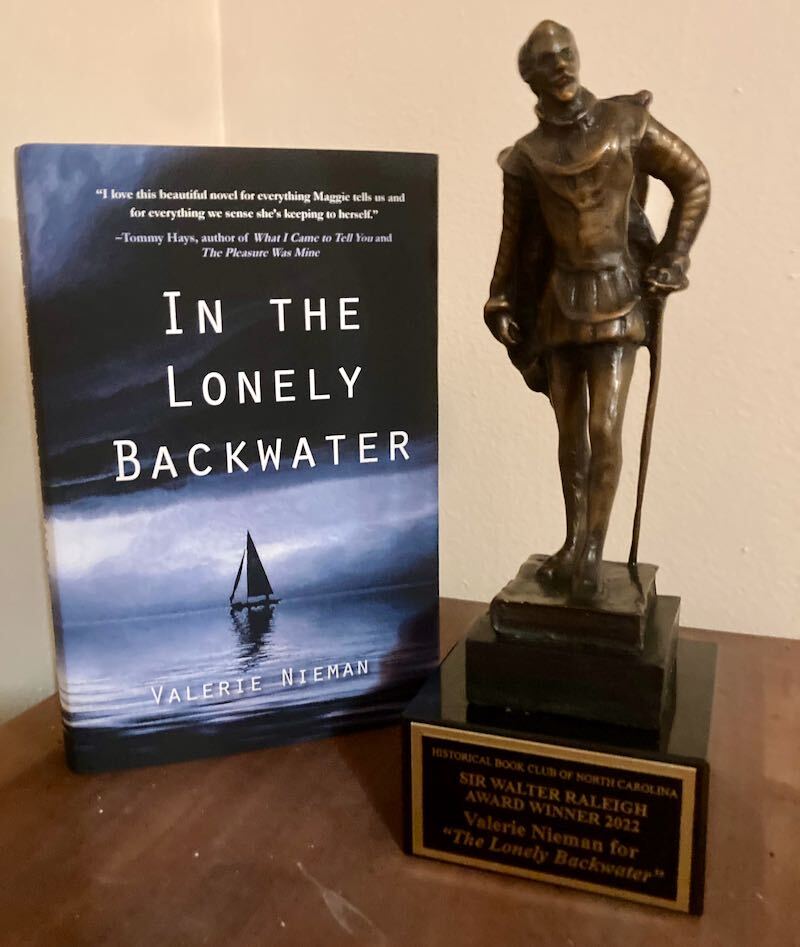 December 4, 2022
On Dec. 2, at the state library and archives in Raleigh, In the Lonely Backwater joined the community of books by North Carolina's greatest writers selected for the Sir Walter Raleigh Award. Doris Betts, Reynolds Price, Lee Zacharias, last year's winner Jason Mott, Charles Frazier, Allan Gurganus, John Ehle, my friend and mentor Fred Chappell—this list goes on, and I'm so proud to be part of that 70-year legacy.
Why Sir Walter? The History Channel tells us Raleigh (1552-1618) was an "English aristocrat, writer, soldier, politician, courtier, spy, and explorer. He was a celebrated soldier, a hero on land and sea… And he wrote poetry that ranks with some of the finest in early modern England." He backed the first efforts at English colonization along the coast from Florida north, including the ill-fated settlement at Roanoke Island. He is credited with introducing both the potato and tobacco to Europe. Of course, our state capital is named for him as well.
This gorgeous bronze statuette seems right at home beside the nautical cover of In the Lonely Backwater. Though Raleigh backed colonial ventures, he never set foot in the land he named "Virginia."
I think he's kin to Maggie, the main character. She's venturesome, intellectually curious, a writer, and sometimes unwise in her choices. Raleigh's brashness (and other factors) eventually led to his beheading.